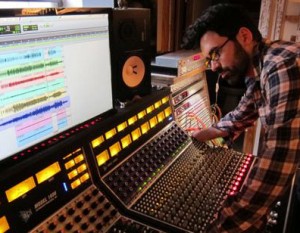 Here's a small collection of songs that were produced, recorded, and mixed by me. I can record or mix your music, too! Please click here to reach out via email for booking and other inquiries.
Budget conscious? Each of the following samples was recorded in a small, affordable project studio and mixed on in own personal project studio. I think you'll find that these clips stand up to any of the big-studio work done by myself or anyone else working today.
For more information on available studios, gear and rates, please click here. And until we meet in person, you can always join me in geeking-out about the recording process at Trust Me, I'm A Scientist.