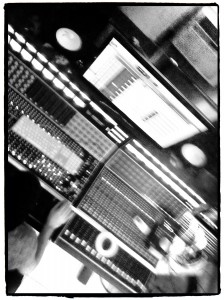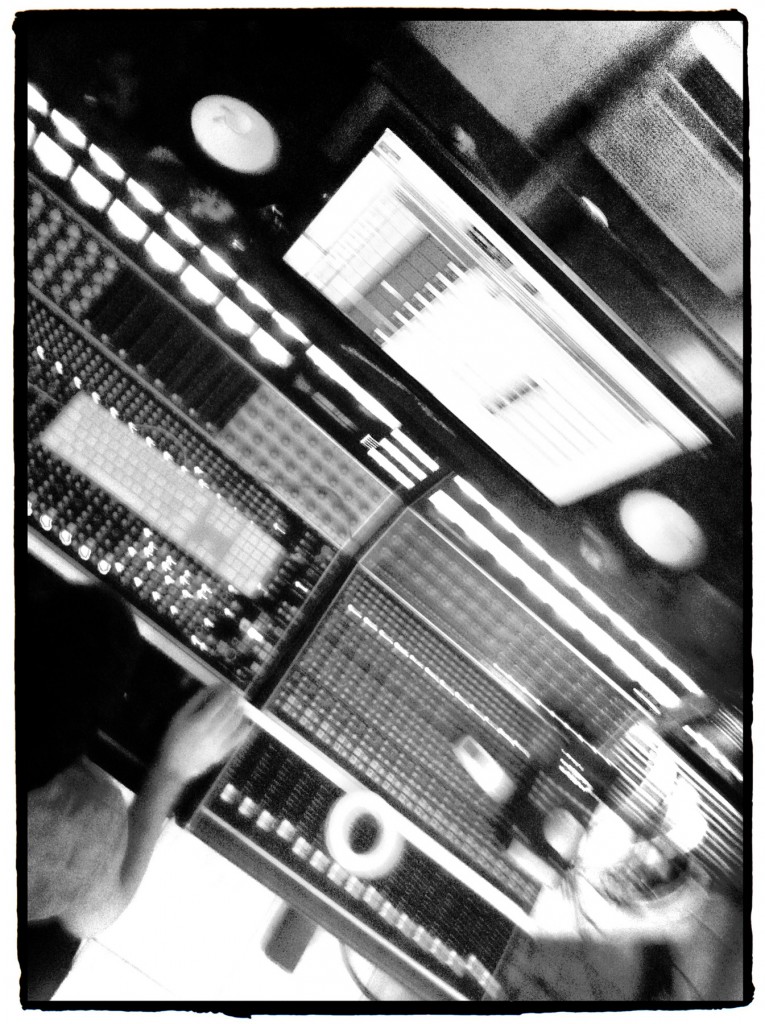 Justin is a mastering engineer, journalist and educator.
In the studio, he has served artists including Josh Dion Band, Jadakiss, Wynton Marsalis, Willie Nelson, Chrisette Michele, Flight of the Conchords, Sugarhill Gang, Jimmy Webb, Hotels, Dead Leaf Echo, Jandek, Rebecca Pronsky, The Shaggs, DeLeon, Monocle, Soundpool, Team Genius and Brothertiger.
As a live sound engineer, he has provided support to Sufjan Stevens, RZA, Deerhunter, Amanda Palmer, Fiery Furnaces, Battles, Brent Green, Vijay Iyer, Black Dice, Mahogany, Bryce Dessner of The National, Robin Guthrie of Cocteau Twins and Glenn Kotche of Wilco. He has worked all over the NY metro area and has mixed FOH at venues including Hammerstein Ballroom, The Kitchen, Studio B, Mercury Lounge, Pianos, Highline Ballroom, The Cutting Room, and The Bowery Ballroom.
Justin has created audio books, audio tours, commercials, segments and podcasts for organizations including The Metropolitan Museum of Art, The Museum of Jewish History, Nintendo of America, Traveler's Insurance, SonicScoop, and Rizzoli Publishing.
In addition to his studio work, Justin is a journalist whose words reach tens of thousands of readers each month. His writing has appeared in the music and sound magazines SonicScoop, Trust Me, I'm a Scientist and TapeOp, and has been syndicated in SPARS, Indaba Music, and The Deli Magazine. He is also the writer, producer and star of one of the most popular drum mic videos on YouTube.
Justin hosts marquee industry panels, including the Audio Engineering Society's "Platinum Engineers" presentations at the Jacob Javits Center in New York. His special guests have included:
Tom Elmhirst [Adele, Arcade Fire, Amy Winehouse]
Chris Coady [Blonde Redhead, Beach House, TV on the Radio]
Patrick Dillett [St. Vincent, David Byrne, They Might Be Giants]
Manny Marroquin [Kanye West, John Legend, Bruno Mars]
Dave Fridmann [The Flaming Lips, MGMT, Sleater-Kinney]
Peter Katis [The National, Interpol, Jónsi of Sigur Rós]
Chris Shaw [Bob Dylan, Public Enemy, Weezer]
Damian Taylor [Bjork, The Prodigy, Arcade Fire]

Justin is also an educator, and has served as Chair of the Audio Technology Department for SAE New York, and as an adjunct professor for CUNY's New York  City College of Technology and NJCU's Media Arts Department. He has taught courses in audio engineering, music production, business, web technology, and sound for picture and other multimedia applications.

In his spare time, Justin is a commuter cyclist, a farmer's market junkie and a voracious consumer of music and words. He formerly acted as community ambassador and production assistant for WNYC New York Public Radio, a broadcast engineering technician for WFMU Freeform Radio, distributor for Showpaper, and served on the board of directors at the influential Brooklyn arts space Vaudeville Park.
Feel free to say hello by email for booking, audio advice, studio recommendations, or to make story suggestions.